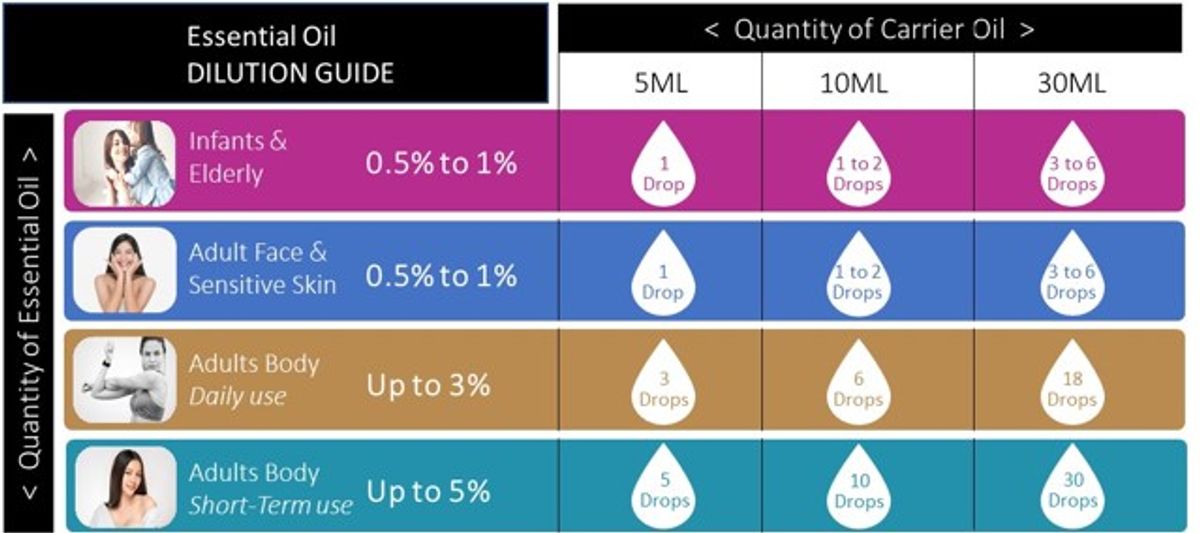 MIX YOUR ESSENTIAL OIL WITH A CARRIER OIL BEFORE TO APPLY ON THE SKIN
Pure essential oils are highly concentrated and therefore require to be mixed with a CARRIER OIL before to apply on the skin. This will help to enable a better absorption of the skin and to protect the skin from irritations. We recommend to use JOJOBA OIL for the FACE and FRACTIONATED COCONUT OlL for the BODY.
PATCH TEST
For first time use of an essential oil, a safe practice is to place a drop of diluted essential oil to a small area of skin such as the inside elbow. After application, verify that you do not experience any adverse reactions during the first 24 hours, such as skin irritation, headache, nausea, respiratory complaints or dizziness.