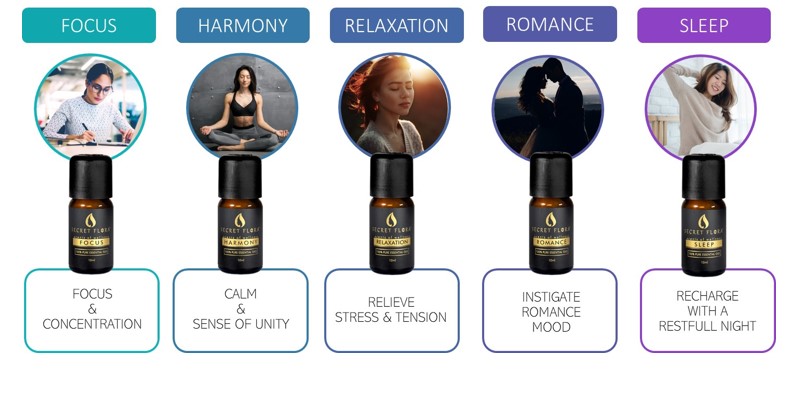 Secret Flora has perfected its proprietary AROMATHERAPY BLENDS of Essential Oils leveraging 20 years of experience. The oils that we have selected work in harmony to improve the most common daily concerns of your daily life.
Each oil making these blends has been tested in laboratory using the latest Gas Chromatography and Mass Spectrometry (GC/MS) equipment to validate their composition and purity.
Discover now how our Blends will uplift your everyday and support your lifestyle needs & daily concerns!