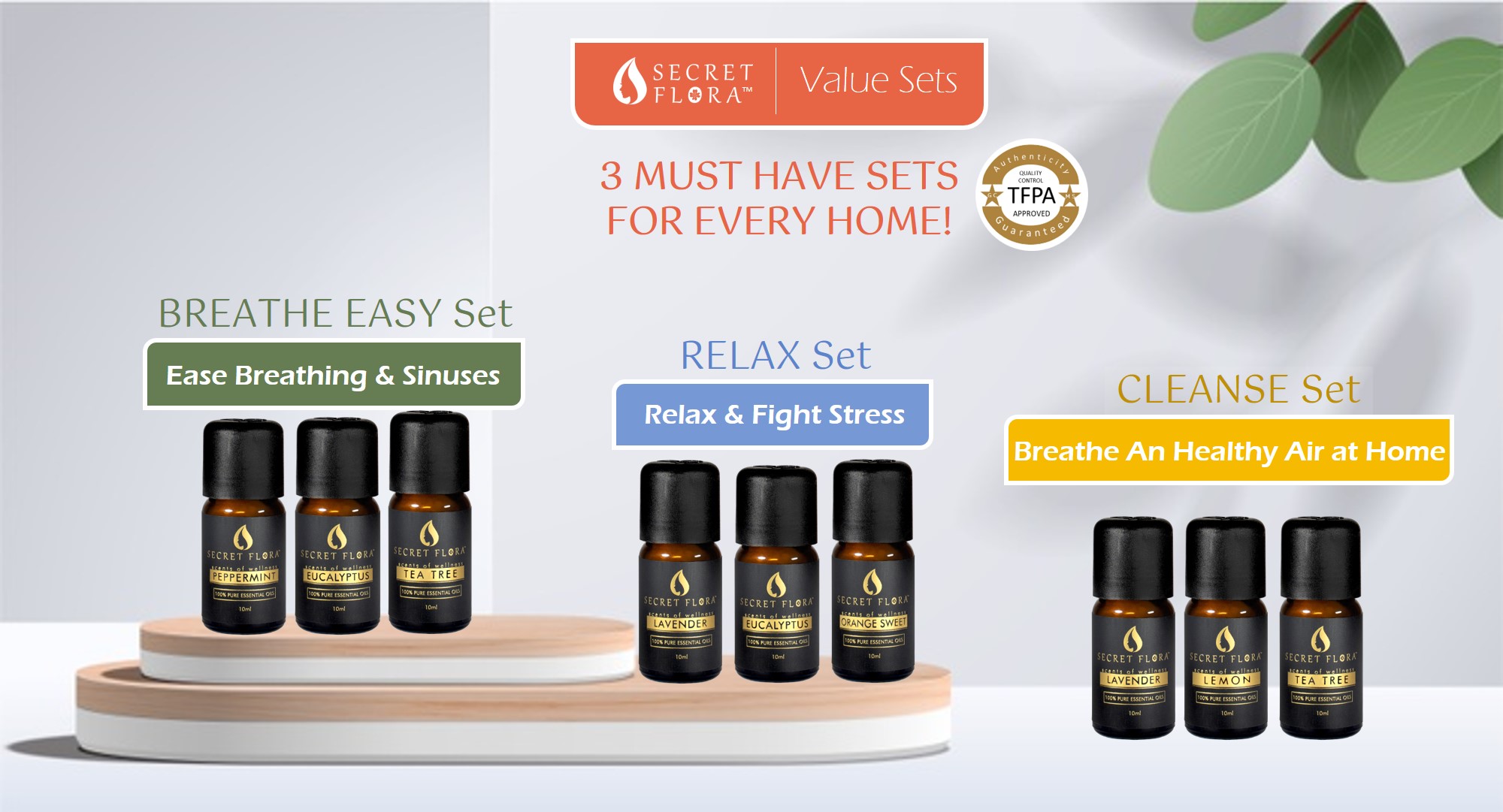 Are you looking for high quality essential oils, but feel tight with budget? No worries, you can now get a Secret Flora set of 3 bottles of pure essential oils for only RM139 (which is a bargain RM46 per bottle of therapeutic grade oil!)
Do not wait to treat yourself with one of our 3 Must-Have sets: Cleanse Set, Breathe Easy Set, and Relax Set. Each of them provides a natural solution to address 3 of the most recurring needs we face in our daily life like cleansing the air/surfaces of the house, solve our breathing issues/unblock sinuses, and fight anxiety/relieve stress.
This is a limited time offer: if not done yet, it is time to get your set now!